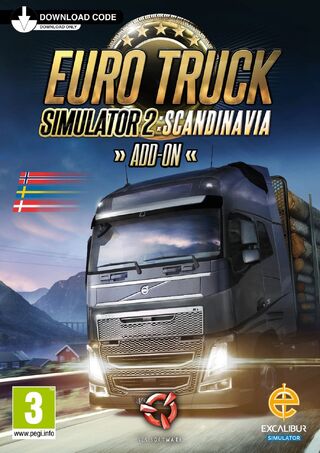 Euro Truck Simulator 2: Scandinavia
is the second major expansion in the series. It was released on 7th May 2015. It is the first game to have a digital download code only. This game features three new countries up north :
Sweden
,
Norway
and
Denmark
. There are also new ferry terminals which allow you to board ferries directly and to discover 27 Scandinavian cities, new companies, warehouses, marinas, container ports, plant nurseries and truck factories and over 80 types of new cargo.
Additions
Edit
Ad blocker interference detected!
Wikia is a free-to-use site that makes money from advertising. We have a modified experience for viewers using ad blockers

Wikia is not accessible if you've made further modifications. Remove the custom ad blocker rule(s) and the page will load as expected.