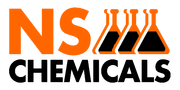 NS Chemicals is a Scandinavian chemical company which was brought into the game in the Scandinavia DLC. Its subsidiary NS Oil specialises in handling vehicle fuels.
Cargo Types
Edit
NS Chemicals depots accept 34 different types of chemical cargo and produce 27. A large portion of these require an ADR certificate in order to be transported.
Depot Locations
Edit
In real life there is a company of chemicals based in India called NS Chemicals.
See also
Edit
Ad blocker interference detected!
Wikia is a free-to-use site that makes money from advertising. We have a modified experience for viewers using ad blockers

Wikia is not accessible if you've made further modifications. Remove the custom ad blocker rule(s) and the page will load as expected.