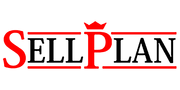 SellPlan is a supermarket chain also a company in Euro Truck Simulator 2 with stores spread across mainland Europe.
Cargo Types
Edit
SellPlan stores accept 55 different types of cargo for resale to their customers. Most of these are foodstuffs and household goods, including furniture and electronics.
| Accepted | Provided |
| --- | --- |
| Almond, Apples, Atlantic Cod Fillet, Barley, Beans, Beef, Beverages, Canned Beans, Canned Beef, Canned Pork, Canned Tuna, Carrots, Caviar, Cheese, Chicken Meat, Clothes, Cottage Cheese, Dry Milk, Electronics, Fish Fingers, Flour, Fresh Gish, Frozen Hake, Goat Cheese, Grapes, Honey, Ice Cream, Ketchup, Lamb Stomachs, Liver Paste, Maple Syrup, Office Paper, Onions, Oranges, Peanut Butter, Pears, Peas, Pet Food, Plums, Pork, Pot Flowers, Potatoes, Rice, Salmon Fillet, Salt & Spices, Sausages, Sheep Wool, Smoked Eel, Smoked Sprats, Sugar, Tomatoes, Toys, Vinegar, Watermelons, Yoghurt | Empty Pallets, Used Packaging, Used Plastic |
Store Locations
Edit
See also
Edit
Ad blocker interference detected!
Wikia is a free-to-use site that makes money from advertising. We have a modified experience for viewers using ad blockers

Wikia is not accessible if you've made further modifications. Remove the custom ad blocker rule(s) and the page will load as expected.