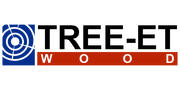 Tree-ET Wood is a company in Euro Truck Simulator 2 which specialises in wood or wood-related products. They operate across mainland Europe. Jobs from Tree-ET often pay well.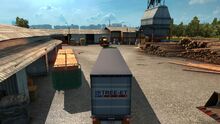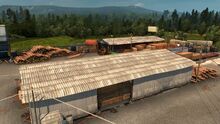 Cargo Types Accepted
Edit
Acid
Chemicals
Diesel
Digger 500
Diggers
Excavator
Forklifts
Fuel Tanker
High Pressure Tank
Kerosene
Logs
LPG
Oil
Petrol
Tractors
Cargo Types Produced
Edit
Digger 500
Diggers
Empty Pallets
Excavator
Forklifts
Logs
Lumber
Saw Panels
Tractors
Wood Bark
Wooden Beams
Wood Shavings
Depot Locations
Edit
Tree-ET depots are to be found in rural areas near the following cities. They are accessible via trunk roads.
Tree-ET may come from 'Tree Eat', playing on the fact that the mills 'eat' the trees.
It is one of the only companies where trailers are not parked together (the other being Stein Bruch).
Tree-ET could be based on Stora Enso, a large European logging company.
See also
Edit
Ad blocker interference detected!
Wikia is a free-to-use site that makes money from advertising. We have a modified experience for viewers using ad blockers

Wikia is not accessible if you've made further modifications. Remove the custom ad blocker rule(s) and the page will load as expected.