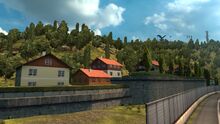 Tatabánya is a city of 67,753 inhabitants in northwestern Hungary, in the Central Transdanubian region. It is the capital of Komárom-Esztergom County. The city is located in the valley between the Gerecse and Vértes Mountains, some 55 km (34 mi) from the capital. along motorway M1. It can be found on both sides of the road between Bicske and Tata. It also features the Turul Statue, which is in real life the biggest bird statue of Europe.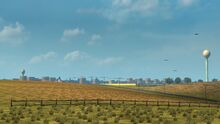 Ad blocker interference detected!
Wikia is a free-to-use site that makes money from advertising. We have a modified experience for viewers using ad blockers

Wikia is not accessible if you've made further modifications. Remove the custom ad blocker rule(s) and the page will load as expected.